The simplest, yet most powerful tool that interprets to every language universally - as a direct instrument to attract people for more minimalist and healthier lifestyle within the broader context of environment and urbanization. In 2018, we collaborated with 15 of the nationally-acclaimed top graphic designers from the largest two visual arts alliances in Mongolia who expressed their intent and agreed to donate their "creativity" for the project called Би+Д Өөрөөсөө эхэлье (Me+We Start with Ourselves)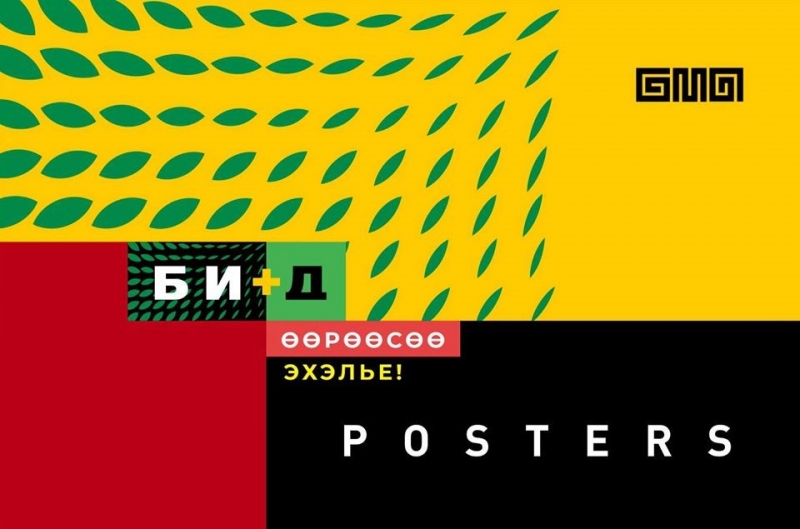 At the end of the project after series of expert talks and consultations, we unveiled our Exhibition containing over 50 posters "visually screaming" on the most pressing environment and urbanization related issues found in Mongolia from 31st of March to 7th of April in Shangri-La Mall Center where thousands of people visit every day. Hundreds (if not thousands) of people visited our exhibition and learnt more about our visions in environmental issues throughout the exhibition days. The exhibition toured around in 3 largest universities in Ulaanbaatar and traveled to Darkhan-Uul Province, with a plan ahead for travel in Sukhbaatar and Khentii provinces, along with significant number of reaches on social media, garnering over a thousand engagement parameters for a single post by "Бид Монгол Агуулга" page on Facebook.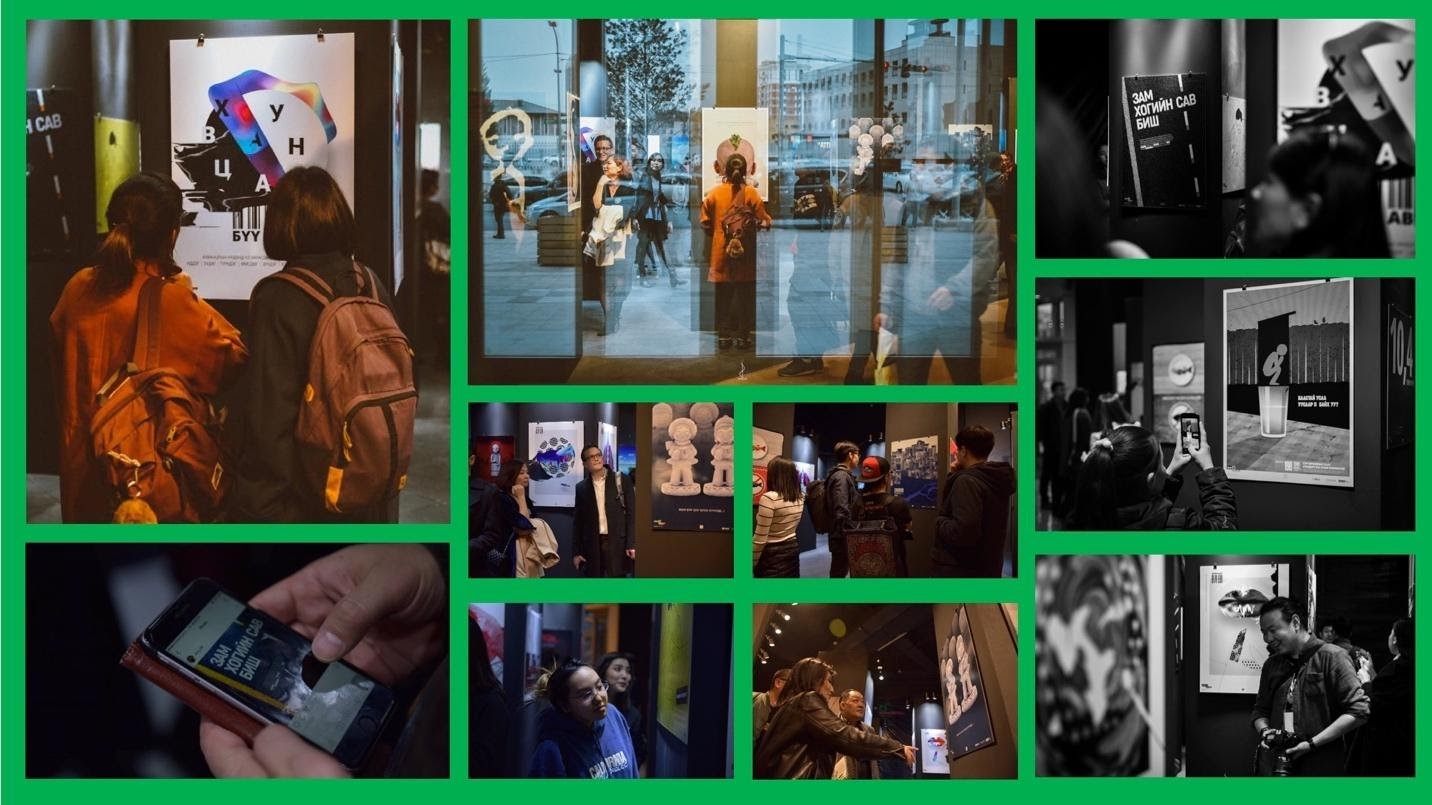 Overall, the project's Facebook page reached over 277,000 people from the exhibition launch day until April 15, with 10,000 post engagements.
Through the exhibition in Shangri-La, Medical Science University of Mongolia, Mongolian State University of Science and Technology, National University of Mongolia, and Darkhan Zaluuchuud Theatre, approximately over 5000 people, most of whom are around 18-30 years old, visited the poster exhibitions based on foot traffic of the venues.
In terms of traditional media channels - television, newspapers and radios, the posters exhibition and its related contents reached over 1.2 million people using primetime news bits, articles, photo essays, radio news feature, and a talk show on MongolHD TV, Eagle TV, UB post, Daily News, and Voice of Mongolia. According a recent media report published by Press Institute of Mongolia, these traditional media outlets are all among the top 20 list in terms of viewership and reach. In addition, we have to take into account of rural media channels in Darkhan, Khentii and Sukhbaatar provinces.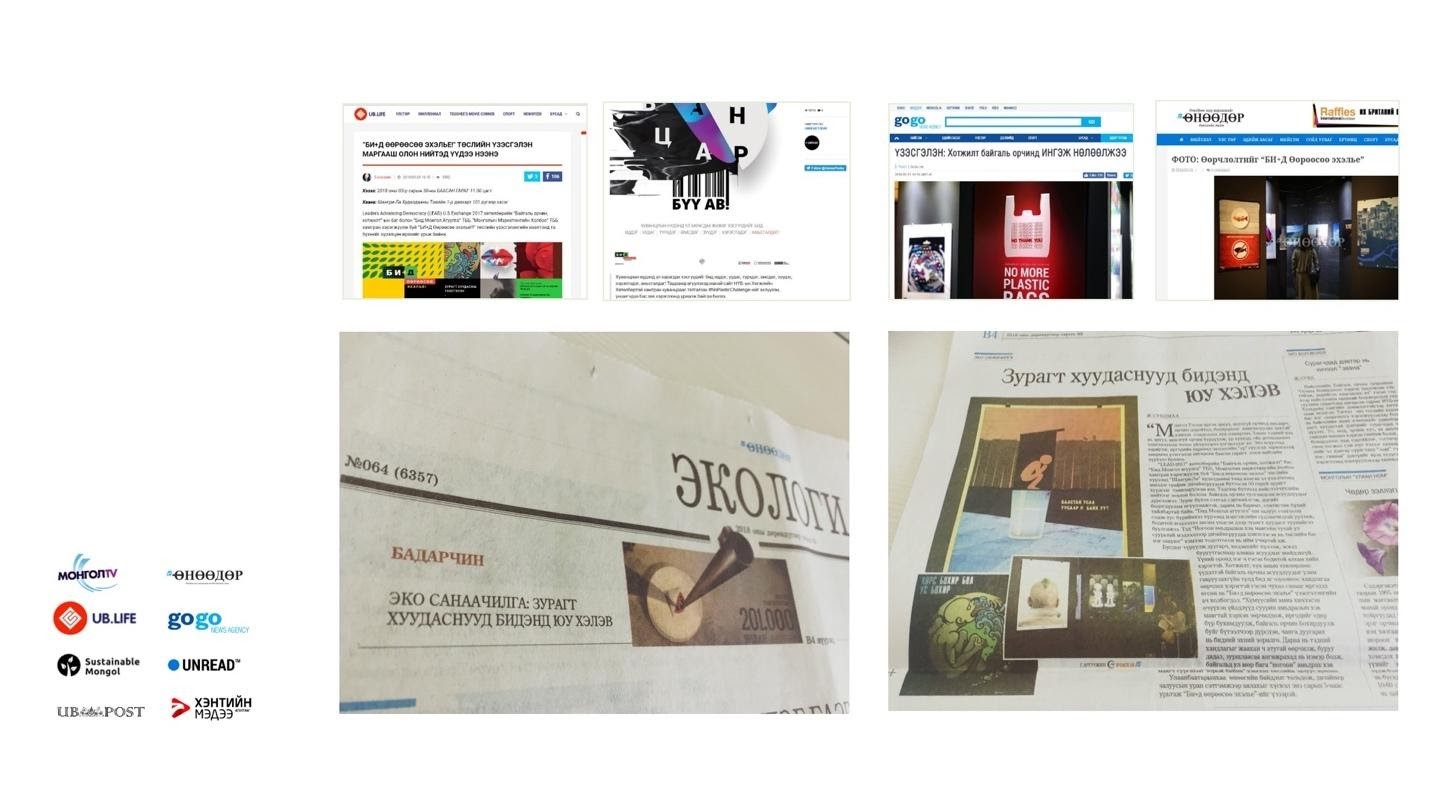 On the world wide web or WWW, the "Би+д! Өөрөөсөө эхэлье" exhibition has been posted on ten websites and blogs including unread.today, ub.life, top.mn, unuudur.mn and so on. On unread and ub life platforms, the view count is 20,000 and still rising.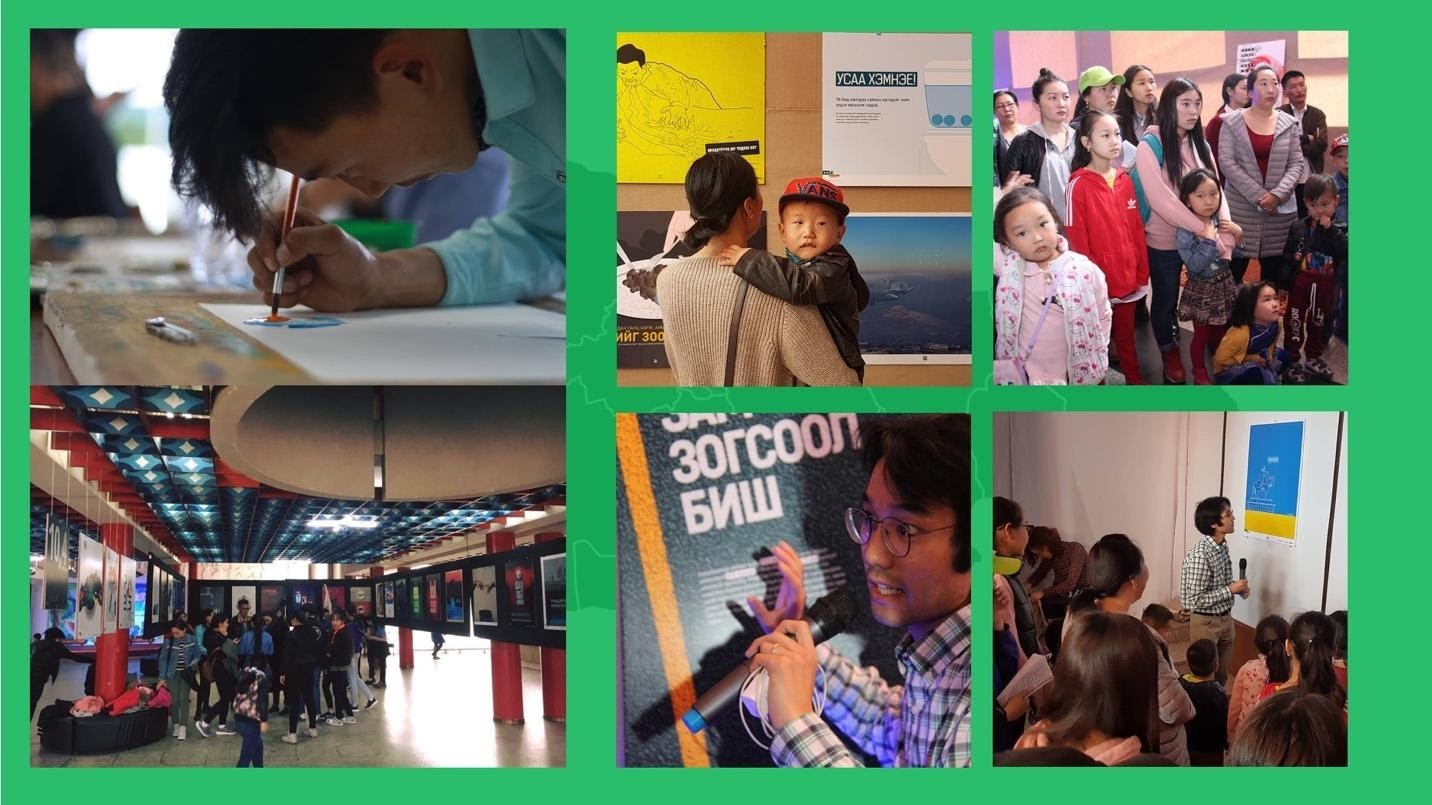 Many families, children and the youngsters saw the exhibition, and we hope they gained lasting impressions which will lead them for a healthier lifestyle and habits in the future. Though we cannot monitor the exact number of social media posts by visitors including those from the universities and the provincial visits, it can be concluded that over 500 posts were posted on different social media platforms reaching over 200,000 people, based on average social media analytics tool by Hootsuite.
The BMA designers, who are at the forefront of brandings for the largest businesses in Mongolia, will lean towards works for promoting minimal, eco-friendly communities who will put efforts for leaving the least amount of carbon footprint.
In terms of design trends and standards of posters and their use in Mongolia, especially among government agencies and Non-profit organizations, many professionals and experts expressed their opinion regarding the high level of creativity and quality of the posters. We hope that the exhibitions provided the general public and the advocacy-led organizations what posters can and should look like in terms of message crafting and visual appeal. The exhibition was later invited to be exhibited in UN House, Mongolian Social Marketing Forum and North East Asian Mayors Forum 2018 respectively.